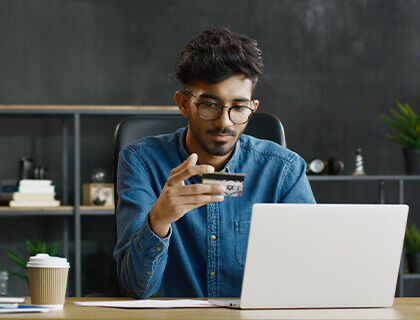 AVP – Enterprise Sales
6 to 8+ Years of Experience
City
Bangalore
Job Description
Designation : AVP – Enterprise Sales
Reports To : Director – Enterprise Sales
Company Profile :
Mikro Grafeio Services is an integrated workspace and workforce solutions provider. We offer workspaces across 300 + locations in India through our discovery platform, BeRightHere.com. Our workforce solutions include a host of value-added services – hiring, training, and deploying talent, tech Infrastructure management, employee well-being & engagement, and other business support services. Mikro Grafeio assists in hiring, training, and deploying a productive workforce faster and at scale to either kick-start or expand operations. All of these services under one master contract is what makes it exciting for our clients.
Job Overview :
We are an Integrated Workspace Solutions Provider, seeking an ambitious and energetic candidate with experience to accelerate growth, generate revenue, improve profitability and scale up of our solutions and services, across the country.
Responsibilities and Duties :
i. Research and identify new business opportunities – including new markets, trends, partnerships and new ways of reaching out to existing markets.
ii. Generate leads, suggest and provide appropriate workspace solutions, acquire and on-board at least 50 new customers/ companies annually to pursue hybrid/ flex workspace solutions across Tier 1/2 cities to expand the company footprint and impact.
iii. Connect with customers, engage for repeat sign ups and relationship management for continued integrated business operational services & related offerings.
iv. Enhance the reach of our offerings and services to association member companies through Industry Partnerships, IPC's and Governing bodies alliances
v. Schedule customer connects and meetings in conjunction with Director – Enterprise Sales
vi. Consistent communication, building and strengthening the association with enterprise clients
vii.Participate in industry events and conferences to promote Mikro Grafeio Services Pvt. Ltd.
Qualifications & Skills:
• Bachelor's degree in business, marketing or related field.
• Experience in sales or marketing.
• Strong communication skills and IT fluency with proficient in Office 365 suite.
• Team player with ability to multi-task and manage multiple projects
• Excellent organizational skills.
• Proactive, self-motivated, solution and result oriented.
• Demonstrate ownership, accountability and sense of urgency.
• 6-8 years' experience in Corporate Business Development or related area.
Interested candidates may please share their updated resumés with the job title / designation in the subject line at careers@mikrografeio.com